19—21 Oct. 2023
Vilanova i la Geltrú - Barcelona
The only design festival that combines learning, talks and fun
A festival to enjoy, to be inspired and learn
Stay punk,
 → stay rebel
Live a different experience, with people who feel and enjoy design and creativity
Get inspired and unleash all your creative power
A line-up that will inspire and motivate you to jump to the next level
Experience, leisure and learning
You are in the centre. For Blanc! the program is as important as your experience at the festival
Rebellious and different
A rebellious, fun and different festival. A unique experience of design and innovation, in a close and cosy environment
Leaders in the design area
Learn from the leaders of the design and creativity areas, from their experiences, learnings and successes
Successful professionals
Learn and be inspired by the stories of professionals who have found the key to be more creative and innovative
3x3 challenge
Dare to a 3-day festival with all the creative power, with 3 main topics:
Branding, Innovation and Art Direction
Branding
Thursday, October 19th
A whole day dedicated to the art of Branding, the fight to be the strongest, the most authentic and the most memorable. Strategies ready for the battle.
Innovation
Friday, October 20th
Question the status quo, free your mind and resurrect the rebellious spirit. The true essence of creation, rebellion turned into originality. A day dedicated to unlearn the learned.
Art Direction
Saturday, October 21st
The art of shaking up the masses and making them see that there's something beyond what is set. An entire day with striking cases that change the way people spot the world.
The festival, founded in 2009, has evolved to become one of the benchmark design and creativity events in Spain.
14 editions
The first edition of Blanc! was held in 2009, in a small auditorium in the city of Vilanova i la Geltrú. Since then, the festival has been growing with events in Barcelona, Madrid, Valencia or Bilbao. Blanc! has become a real experience for creative professionals over time.
More than 19,000 attendees
Professionals who have attended to the fourteen editions of Blanc! What makes Blanc! the Spanish Design meeting point.
Leaders of reference
Every year Blanc! brings together more than 20 speakers from all over Spain, America and Europe. Leaders in the design area and benchmarks for many designers who attend the festival.
→ Creative RebelsSpeakers


License to mosh!The best moment to catch the ticket is now. A three-day subscription of pure inspiration and renewed motivations.
12€ 
15€
Blanc Nit!
/ Saturday 21st Oct. 00:00h
49€ 
69€
Conference Day
/ 1 day
All the talk of the selected day
Totebag + notebook + gifts
Free car park*
Party access not included
119€ 
199€
Superpack!
/ 3 days
3 days included
Free car park*
Party access**
Access to outdoor activities all days
Get them!
* Limited to 120 parking lots ** Party access. Drinks not included.
→ Plan of attack!
We'll knock down doors at 9.00am. At 10:00 a.m. the first chords of the bass will begin to sound presenting the first talk, and around 9:00 p.m. we will be ending the day with clenched teeth waiting for the next day.
Branding (Thursday 19th)
---
A whole day dedicated to the art of Branding, the fight to be the strongest, the most authentic and the most memorable. Strategies ready for the battle.
Thu 19 - 10:30 h
Conferences
Martin Lorenz
In an ever-changing world, everything rigid will break. We need to unlearn static approaches and learn to see, understand and design flexible systems. Flexible Visual Systems...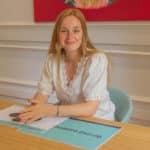 Thu 19 - 11:20 h
Conferences
Carolina Kairos
In Padawan, in addition to giving creative answers to strategic challenges, we open spaces for the creation of new questions. Nowadays only the most agile, accurate...
Thu 19 - 13:10 h
Conferences
Serena Studio
Serena Studio is a design studio that creates concepts and develops ideas for people and brands through craft design and conceptual thinking. They are obsessed with...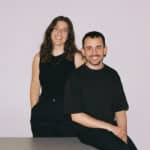 Thu 19 - 16:40 h
Conferences
Aranda
Aranda is a branding agency that creates and activates brands based on ethics. Its goal is to work only with brands that generate a positive social...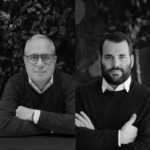 Thu 19 - 17:50 h
Conferences
Morillas
Morillas is the longest-running agency dedicated to brand consulting and design in Spain. Created in 1962 in Barcelona by Antoni Morillas, pioneer of Spanish graphic design. The...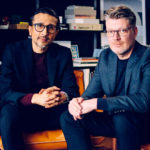 Thu 19 - 19:50 h
Conferences
DixonBaxi
Simon and Aporva founded branding agency DixonBaxi in 2001. Together they have a global reputation as leading creatives in branding and design, and are sought out by...
Innovation (Friday 20th)
---
Question the status quo, free your mind and resurrect the rebellious spirit. The true essence of creation, rebellion turned into originality. A day dedicated to unlearn the learned.
Fri 20 - 10:30 h
Conferences
Cuchillo
Cuchillo© is a creative team specialized in building new perspectives and compelling digital concepts so that brands are timeless. ...
Fri 20 - 11:20 h
Conferences
Isabelita Virtual
Virtual Isabelita is Isabel Martinez. A creative director who works at the intersection between art, technology and communication. Isabel she began her career in agencies such as...
Fri 20 - 13:10 h
Conferences
Fuego Camina Conmigo
A new model for a new paradigm. Fuego Camina Conmigo is an independent creative agency that works to find new ways to connect brands and people. They...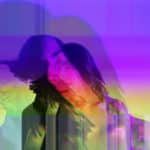 Fri 20 - 16:40 h
Conferences
Marta Verde
Visual artist, digital creator and teacher. Her artistic practice explores the indeterministic nature of the relationship between the organic and the electronic in the visible field...
Fri 20 - 17:20 h
Conferences
Ernest Perera
What is the fair point that you have to force a project in order to be accepted by the client? Does it depend on the project,...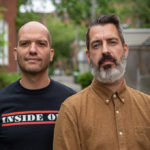 Fri 20 - 17:30 h
Conferences
Locomotive®
Design and code are only tools of expression. What sets them and their work apart is people. Locomotive® is a small group of creative thinkers who...
Fri 20 - 19:50 h
Conferences
Relajaelcoco
Relajaelcoco is a design studio focused on the development of visual identities and brand strategy. This year marks 15 years in which the MOJO and creativity...
Art Direction (Saturday 21st)
---
The art of shaking up the masses and making them see that there's something beyond what is set. An entire day with striking cases that change the way people spot the world.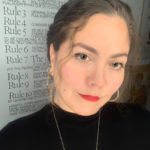 Sat 21 - 11:20 h
Conferences
Pamela Calero
She gives visual form to ideas to simplify projects that think outside of the box. Through the act of externalizing and examining his thoughts, he discovered a...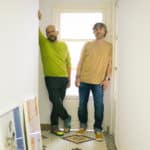 Sat 21 - 13:00 h
Conferences
Buenaventura
They are a design studio specialized in visual identity, product image and editorial design. They believe in simplicity, harmony and honesty in design to reflect what...
Sat 21 - 13:40 h
Conferences
Tessa
Tessa Dóniga was born in Malaga, she grew up facing the sea and surrounded by the southern light. She studied Fine Arts at the Complutense University...
Sat 21 - 16:40 h
Conferences
T.O.T
T.O.T is a progressive, multidisciplinary design studio created by Ausias Pérez in 2019 and dedicated to advancing the field of visual culture through meaningful projects that...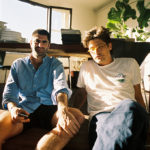 Sat 21 - 17:20 h
Conferences
BUFET SOCIS CLUB
Agency created in 2022 after several years of experience in different agencies and studios in Barcelona. Gerard Elias & Carlos Tolsà are dedicated to the development of...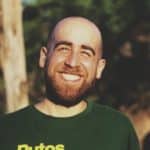 Sat 21 - 17:30 h
Conferences
Curro Demasiado
He's Curro Demasiado, labor intruder in different areas such as social networks, copywriting or writing; but always using the comedy. He has worked with PutosModernos© since...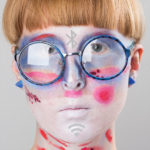 Sat 21 - 19:50 h
Conferences
The Rodina
The Rodina (Tereza and Vit Ruller) is a post-critical design studio with an experimental practice drenched in strategies of performance art, play and subversion. The Rodina...
Chronicles from the Rebellion
These are some of the voices from the trenches of the festival.
Josep Maria Mir
El Blanc! no es blanco, es una explosión de pantonera. Una experiencia global que aúna conocimiento, diversión y socialización en una combinación medida, alegre y muy cercana. Hay que vivirlo, porque el Blanc! se vive.
Olga Llopis
Blanc! es el acontecimiento sobre diseño del año. Intensidad, formación, descubrir gente nueva, sorpresas y en un ambiente relajado como en ningún otro sitio. Es un must!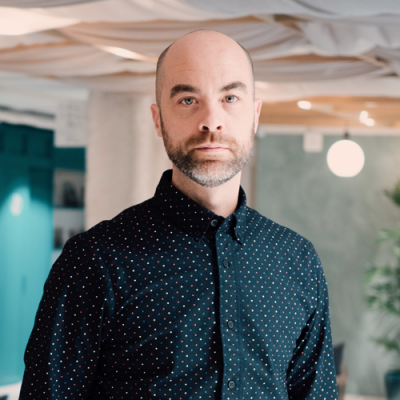 Olmo García
Asistimos al Blanc desde su primera edición, y su pasión por el diseño nos cautivó desde el primer minuto. Año tras año, ha ido mejorando pero manteniendo su esencia, dando importancia al talento por encima del reconocimiento. ¡Blanc es una cita indispensable para cualquier diseñador o artista visual!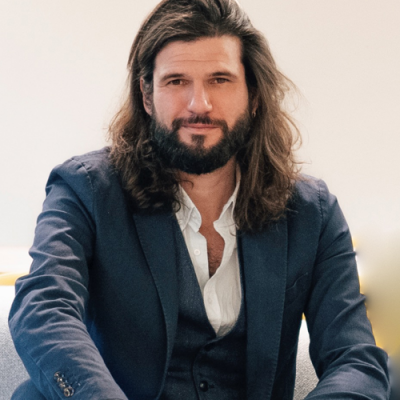 Oliver Montiel
No encuentro las pala-bras exactas pero estas de Charles Baudelaire me recuerdan a lo que sentí el primer Blanc! "La irregula-ridad, es decir, lo inespera-do, la sorpresa o el estupor son elementos esenciales y característicos de la belleza". Love Blanc!
Jorge Sandua
Blanc! es mucho más que un festival. Es una familia a la que le apasiona el diseño. Y esa pasión es una sustancia estimulante que nos robamos cada año y que nos mantiene dopados hasta la siguiente edición.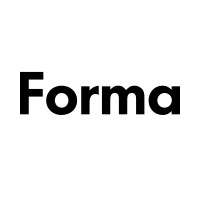 Forma
Es la excusa perfecta para ver a los colegas de profesión y ponerte al día de lo que pasa en el mundo del diseño.
Núria Garcia
He vivido todos estos años de Blanc como un espectáculo de proyección de ideas donde disfrutas percibiendo la amplia diversidad que puede aportar el mundo del diseño. Aprovechas esté caldo de cultivo sensorial y de sinergias para salir "cargado" de ideas y con muchas ganas de sumar."
Lucia + Iris
Blanc! ha conseguido crear un ambiente muy cercano y distendido, permitiendo que los ponentes se sientan libres para explicar y conectar con el público, más allá de la profesión. Esa esencia que ya tenia en sus inicios, sigue siendo a día de hoy lo que hace tan especial este festival.
Magoz
Blanc! es mi festival de diseño favorito. Es una continua caja de sorpresas donde sabes que pase lo que pase vas a sentirte como en casa.
Andrés Requena
Un festival de diseño donde lo de menos es el diseño, por eso es el mejor.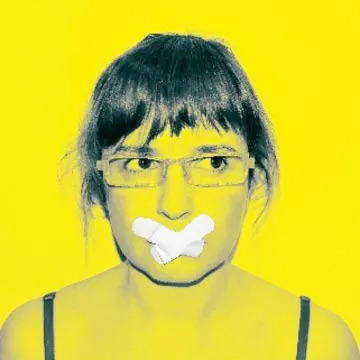 Eva Jolis
Blanc! es motivación, admiración, nuevas inquietudes, poesía visual, reencuentros, sensaciones irrepetibles, amor por la cultura y el diseño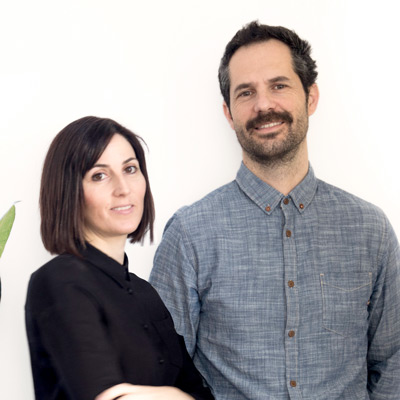 Marta y Enric
Blanc! no es solo un conjunto de conferencias; es creatividad y descubrimiento constante. Es un Festival que te inspira, te provoca y te aleja de la rutina. Claramente es nuestro oasis esperado del año. Sales como una bomba explosiva con ganas de trabajar más y más!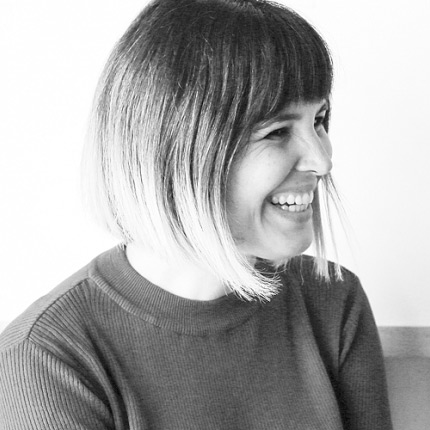 Núria Vila
El Blanc! es una inyección de inspiración que nece-sito mínimo una vez al año. Es un festival dinámico que estimula tú creatividad, a la vez que interactúas con otros diseñadores y de dónde pueden surgir mu-chas sinergias. Un festival súper recomendable!
Enrique Guillamón
Blanc! es el sitio donde reunir al talento nacional del sector creativo. Una bomba de oxígeno, inspiración y conocimiento para poder afrontar nuestro trabajo con otras miradas y puntos de vista.
La calidez y atención del equipo organizador consigue que te sientas como en una gran familia ¡Viva el Blanc!
Víctor Baroli
Experiencia totalmente diferente a cualquier festival de diseño en el que hayas estado. Sorpresa, magia, música, diversión, conexión, cercanía y muchos amigos. Cada Blanc es único e irrepetible. Supera a cualquier Festival internacional que te puedas imaginar. No te lo pierdas!
David Romero
Blanc! es fresco, es motivación, es cercanía, pero sobre todo es cultura y conocimiento. Locos pero muy cuerdos, la gran familia del diseño que te recibe con los brazos abiertos. El pata negra de los festivales de diseño
Raúl, María y Pedro
Un oasis en nuestro día a día. Una experiencia increíble que nos ayuda a sentirnos en comunidad, a comprobar cómo nuestros problemas y nuestros éxitos son compartidos por todos. Nos inspiramos, escuchamos otras realidades y otros enfoques profesionales. Es una cita fundamental en el panorama del diseño gráfico y la creatividad en nuestro país.
Diego Rodríguez
Para mi Blanc!, es como "el tercer tiempo del rugby", un punto de encuentro, un lugar donde compartir experiencias, donde conocer personas interesantes y donde recuperar la motivación por ir un paso más allá. Pura pasión por el Diseño.
Arnau Figuerola
Blanc! es un período de tiempo para el reencuentro con mi profesión a través de amigos, buenos conocidos y gente que me hace pensar, son nudos que se han ido apretando a los largo de los años mientras hablamos de lo que nos apasiona.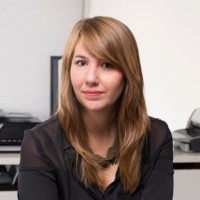 Marina Goñi
Blanc! ha sido y es la excusa perfecta para volver a Barcelona, reencontrarte con viejos amigos/as y llenar la libreta de la mejor inspiración.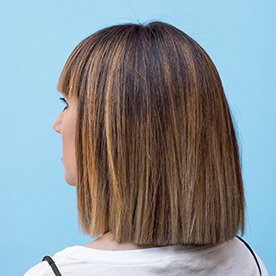 Silvia Yruela
Blanc! es un lugar de re-encuentro, conocimiento y diversión, concentrado en 48 horas y en un mis-mo espacio, una caja de sorpresas donde cada edición es única.
Cristian Ferrándiz
Blanc es esa pequeña gran FAMILIA, con la que ansías juntarte.
¡Blanc es DISEÑO Y ROCK AND ROLL!
Jordi Corella
Blanc! es adrenalina, ocio, conocimiento, cultura visual y diversión al mismo tiempo, es el Port Aventura de los diseñadores gráficos, una experiencia de vértigo que va más allá de la docencia y el aprendizaje…
Hellen Cárdenas
El Blanc! motiva, inspira, emociona, cuestiona, remueve, enamora, divierte, enseña, recuerda, libera, comparte, engancha, ilusiona y reencuentra. Es el manifiesto de la pasión que todos los asistentes sentimos hacia el diseño.
Josep Martí
El Blanc es el lugar ideal para aprender de diseño sin darte cuenta de que estás aprendiendo. Unos ponentes de escándalo, pero la gente… ¡qué ma-ravilla de gente! Hasta para mí, que no soy diseña-dor, es el momento ideal para actualizarme. No es que lo recomiende, es que es obligatorio. ¡Venga!
Ruben Monmany
Blanc! es aprender, compartir, divertirse, crecer profesionalmente… en definitiva poder vivir plenamente una vida de diseño en un fin de semana. Una experiencia vital imprescindible para estudiantes y profe-sionales del diseño.
Beatriz Suárez López
David y Raúl han conse-guido hacer que el festival Blanc! sea un poco de to-dos, te sientes parte desde que cruzas la puerta.Cada año es como volver a casa de vacaciones, entre amigos, con la calidez de los días de verano y lo estimulante de sus fiestas nocturnas.
Luis Armero
El mejor festival de diseño. Todo en Blanc! es un show!
The voice of the resistance
Talking about Blanc!
Bonus track, Yeah!
An incredible atmosphere

Surrounded by the Mediterranean sea
The festival will be held in La Daurada, surrounded by the Mediterranean sea. Enjoy one of the best sunsets on the coast.
Welcome Pack

Your totebag full of gifts
We love surprises! With your ticket you get the official totebag, a limited edition notebook, and the festival's poster only for attendees. Gifts and discounts from our sponsors, too.
Closing Party

Blanc! Nit
The whole festival is just an excuse to celebrate a real design party! The icing on the cake to three days festival where you will meet all the designers who come to Blanc! Access included with your Superpack ticket!
Free Car Park!

Parking at the first attempt
Share the car and park on the venue. Only for festival attendees!
Faq!
Cheeky answers to the usual questions, you know...
But if you have any questions, write us at

[email protected]

and we'll answer you in less than the time it takes Little Nicolás to sneak into an after party .
What is Blanc!?
Blanc! (White! in Catalan) is a design festival that will burst your brain with talks about design and creativity at a national and international level. How many days? Three! How many people? More than 700 per day from all over the country! There's also a live rock band that will rock you! People attend to learn and to become a better professional. So now you know, if you really love design, Blanc! is your event.
Where will the event be held?
The event will take place in Vilanova i la Geltrú, on 19th, 20th, 21st October, 2023, in La Daurada. A brutal atmosphere, in the middle of the Mediterranean Sea, in an open space that invites you to have a great time, and show off locations for your Instagram feed!
What does my Superpack ticket include?
Full access to the three-day conferences and activities that will take place during the festival.
Cancellation and return
If for health reasons of force majeure the event could not be held, the organization would offer different options available to attendees so that they can be refunded. These reasons could apply both to the celebration of the festival itself, and to restrictions applied in the attendee's place of origin. On the other hand, if for whatever reason you can't come, you'll have two options: - Modify the name of the entry and give it to another person. - Request a refund of the purchase. You will have time until September 19 (one month before the event) to return the ticket, and we will refund your money. Keep in mind that we would deduct 5% of the ticket management costs (platform commissions and payment methods that are not refundable)
Which language is used in the festival?
The conferences are mostly in Spanish. International conferences are in English.
Where can I see the timetable?
If it isn't on the web, it is because we haven't published it yet. If you receive our newsletter we will keep you up to date with all the news of the festival.

But we can summarize the activities:
Thursday 19th: Talks from 10:00 a.m. to 9:00 p.m.
Friday 20th: Talks from 10:00 a.m. to 9:00 p.m.
Saturday 21st: Talks from 10:00 a.m. to 9:00 p.m.

Where can I stay?
How do I get to Vilanova i la Geltrú?
Where and when is Blanc!Nit, the closing party for Blanc!?